Find back the green and sustainable relationship with nature.
Green Wave, a white cabin surrounded by the forest of phoebe zhennan.
Driving into the pathway in the countryside, the relaxing vibe in the air lets you slow down spontaneously.
 
The winter mist encircled the mountain is a unique feature in Sanyi Township.
Green Wave is embraced by the Huoyan Mountain and the Guandao Mountain, which give the guest house 500 meters above sea level to have attractive mist in the winter.
 
White Tung blossoms in the spring look like falling snow covering the earth with a blanket of flowers.
While in the summer, travelers look up at the sky and will surprisingly find Formosan blue magpies flying and resting in the tree.
 
When you close your eyes and listen carefully, the wind gently caresses treetops as if the sound of waves crashing on the beach.
The mother nature is full of everything and yields lives in the forest to compose the lovely melody. 

We invite travelers to return to the embrace of nature, and to live in the house in the forest to feel its natural vibe.
Through the themes painted in each room, guests can find their heart back that was once lost in the busy urban life. 
※Reindeer Miaoli Green Wave does not have any age limit, and we invite everyone to join us to enjoy the wonderful time in the forest. 
Surrounding environment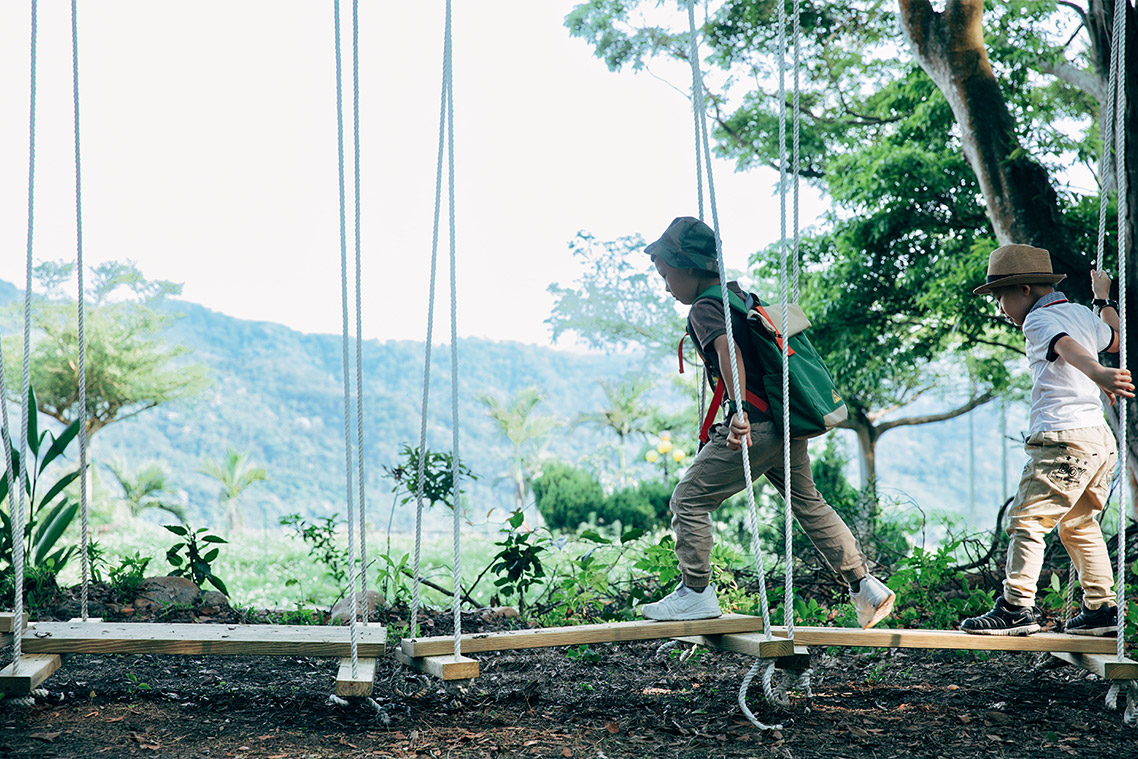 02


Platform for lovely views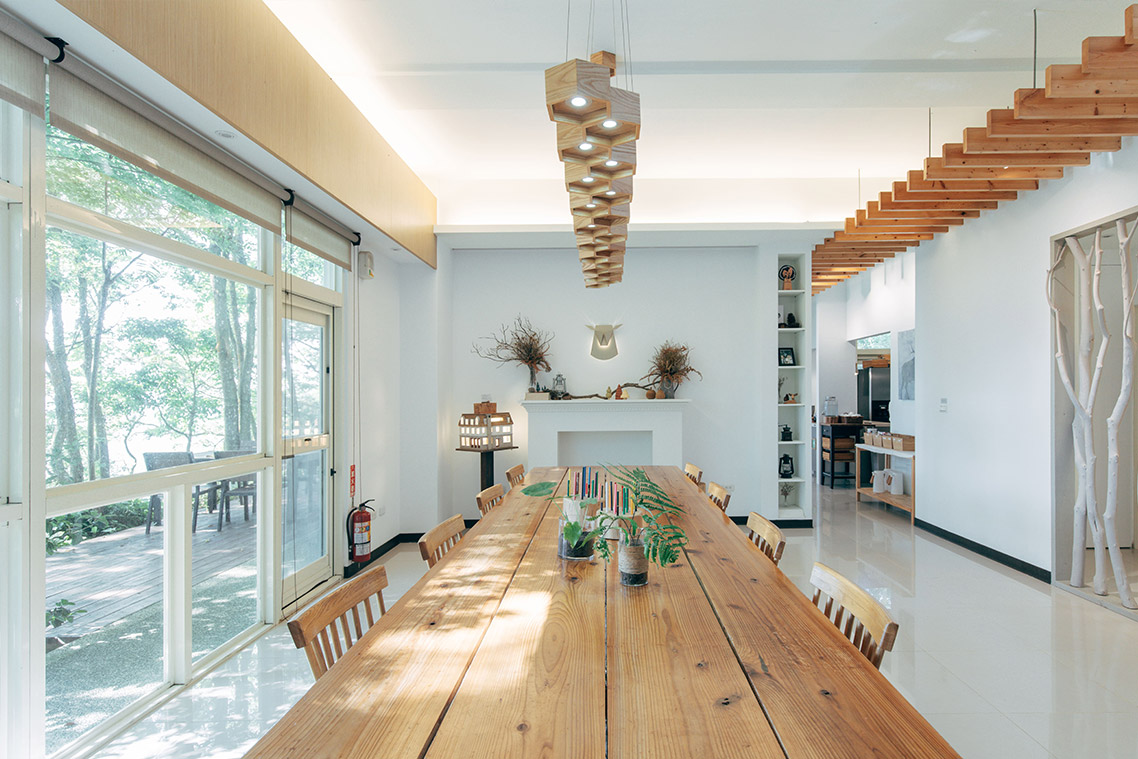 03

Welcome to the house in the forest!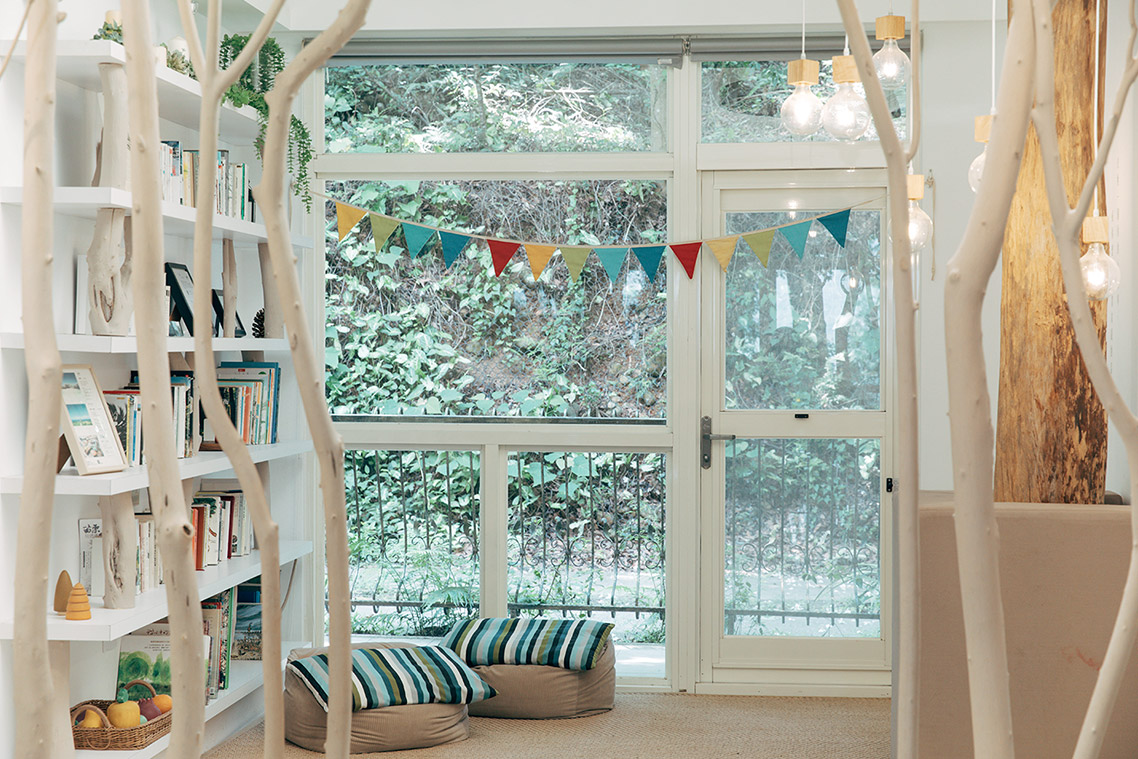 04

Special book selection including picture books
05

Hakka Tung Blossom Festival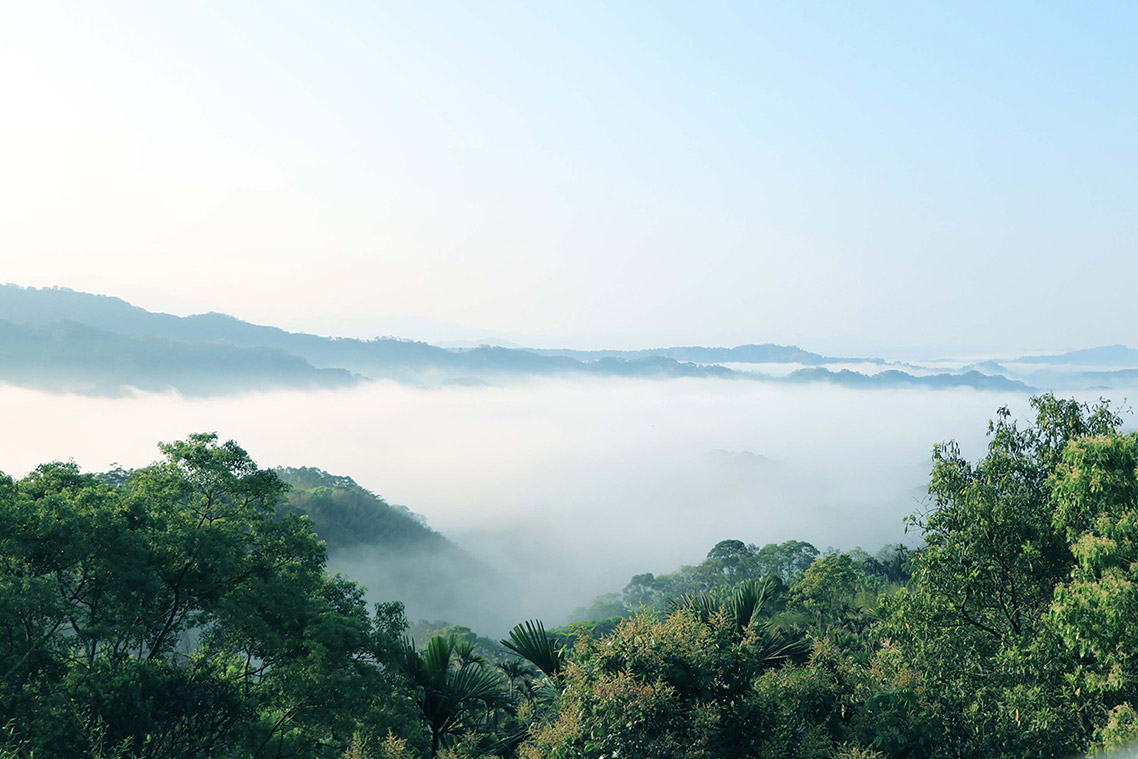 Unique experience