Enjoy a healing journey of the soul.
Every traveler becomes a poet – tranquil and at ease.
Passing all the edifices and driving all the way to the northeastern corner of Taiwan through the coastal highway, you will see a sky city, the Remains of the 13 Levels. These beautiful small towns of Shueinandong, Jinguashi, and Jiufen in Ruifang District, New Taipei City were quarries before. 

Jinguashi is right next to Jiufen with a mountain in between, but its lifestyle of tranquility is completely different from Jiufen. 

The Adagio Jinguashi standing on the mountainside surrounding with flourish trees upon the mountains is like a little piece of heaven in the defunct mines.

From here you can see the sunrise from the Teapot Mountain in the east as well as the Yinyang Sea and the night view in Qitang Old Street at the northeast corner. 
 

The "Slow Food in the Mountains and the Moonlight" dinner and the classic nine square grid cuisine as breakfast are a must to try in the Adagio Jinguashi. Our chef uses locally-sourced seasonal food as ingredients to design dishes combining the local customs and the aesthetics of tableware. Upon serving the guests, our butler will present the cuisine and its stories to create a fine dining experience of five senses.  
Make a reservation in Adagio for a relaxing lifestyle with a good sleep and delicacies to open up your senses.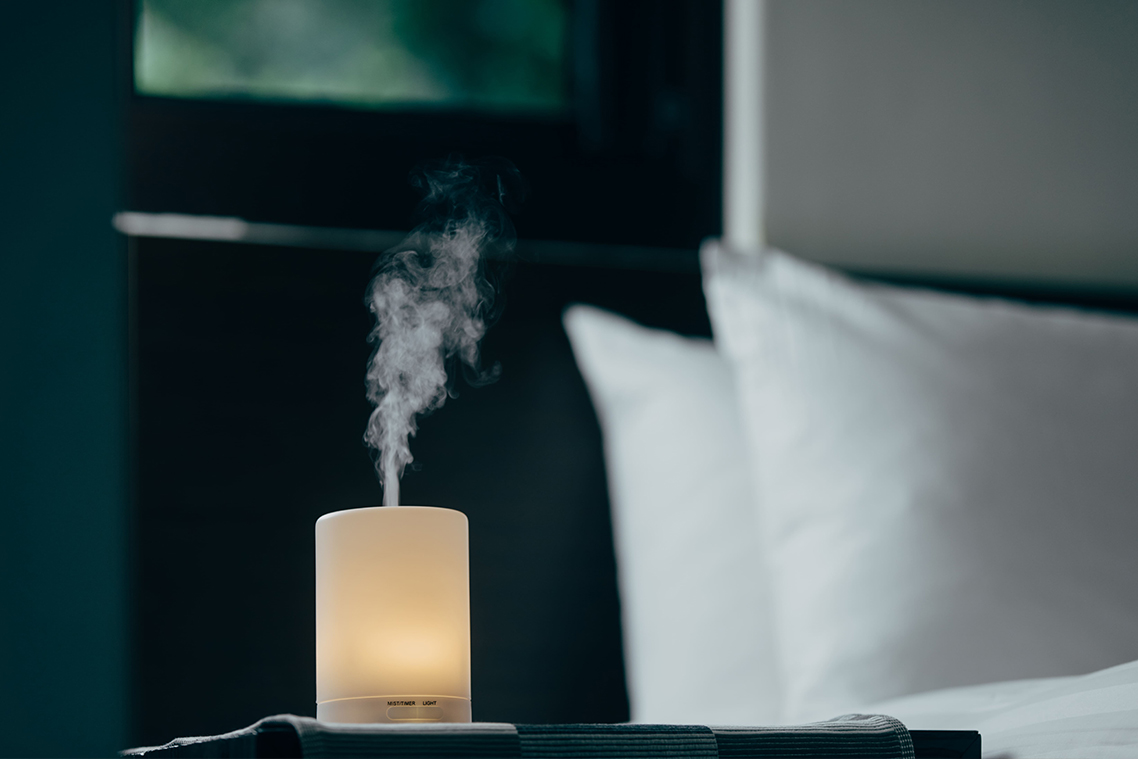 01 Adagio fragrance
A selection of fragrance amenities
for bathing is also a journey of odor.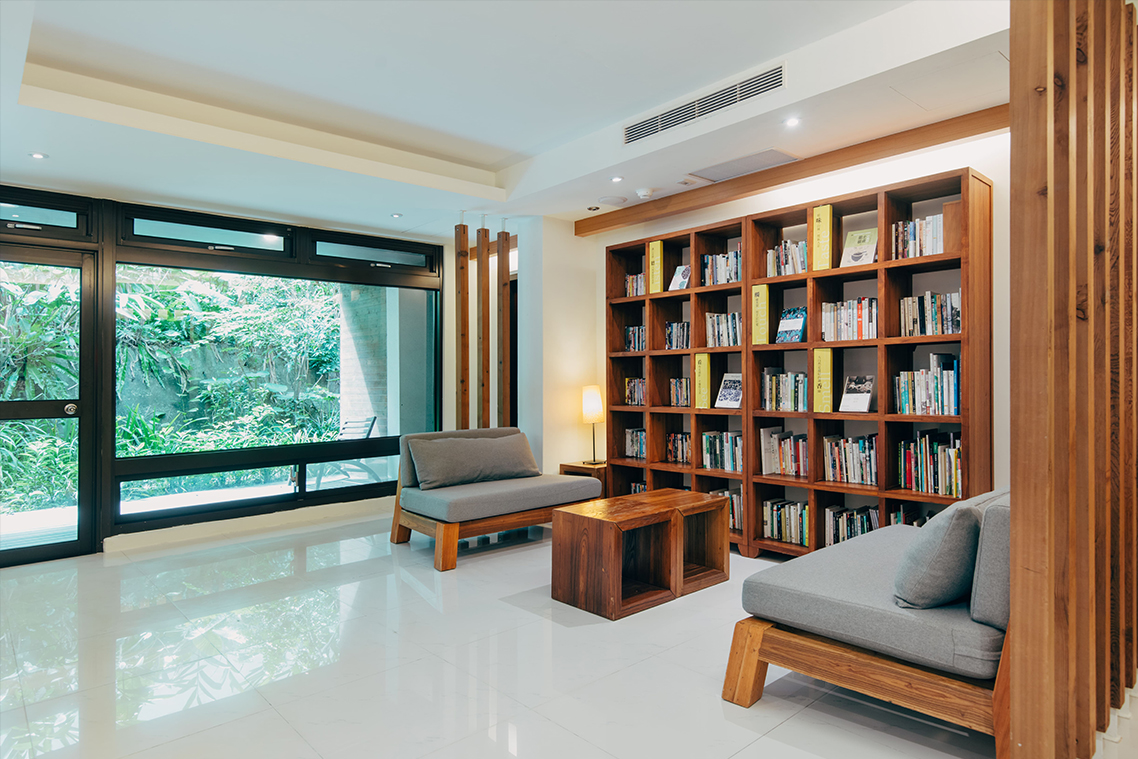 02 Adagio book room
We provide collections of books, music,
and movies to take care of your body and mind.
03 Evening tour
Follow our butler to wander in this town in the mountains
and to explore the mystery of the defunct mines.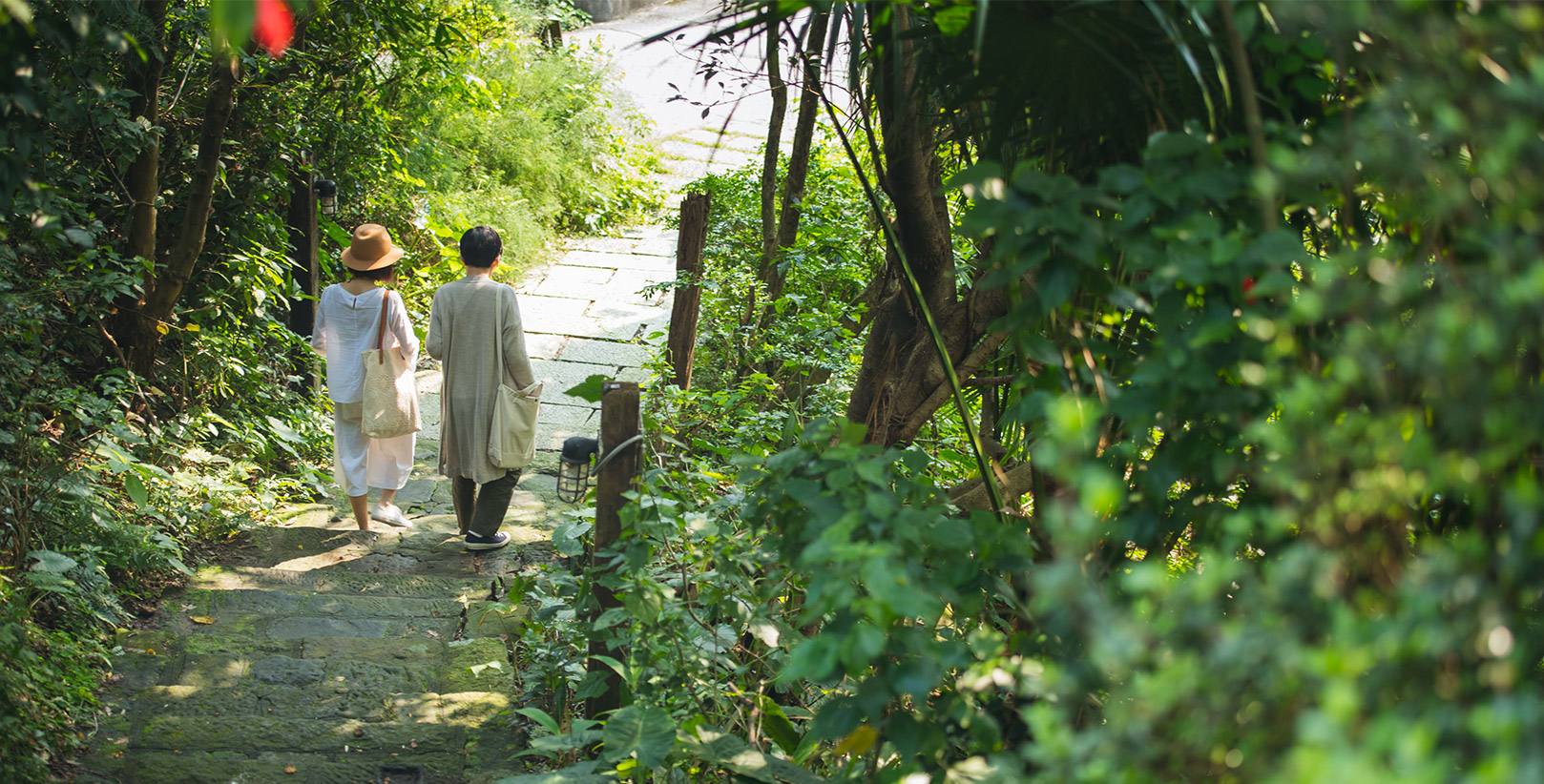 04 Take your time
Take a walk on the stepping stone, take a slow
and deep breath, and enjoy a relaxing time.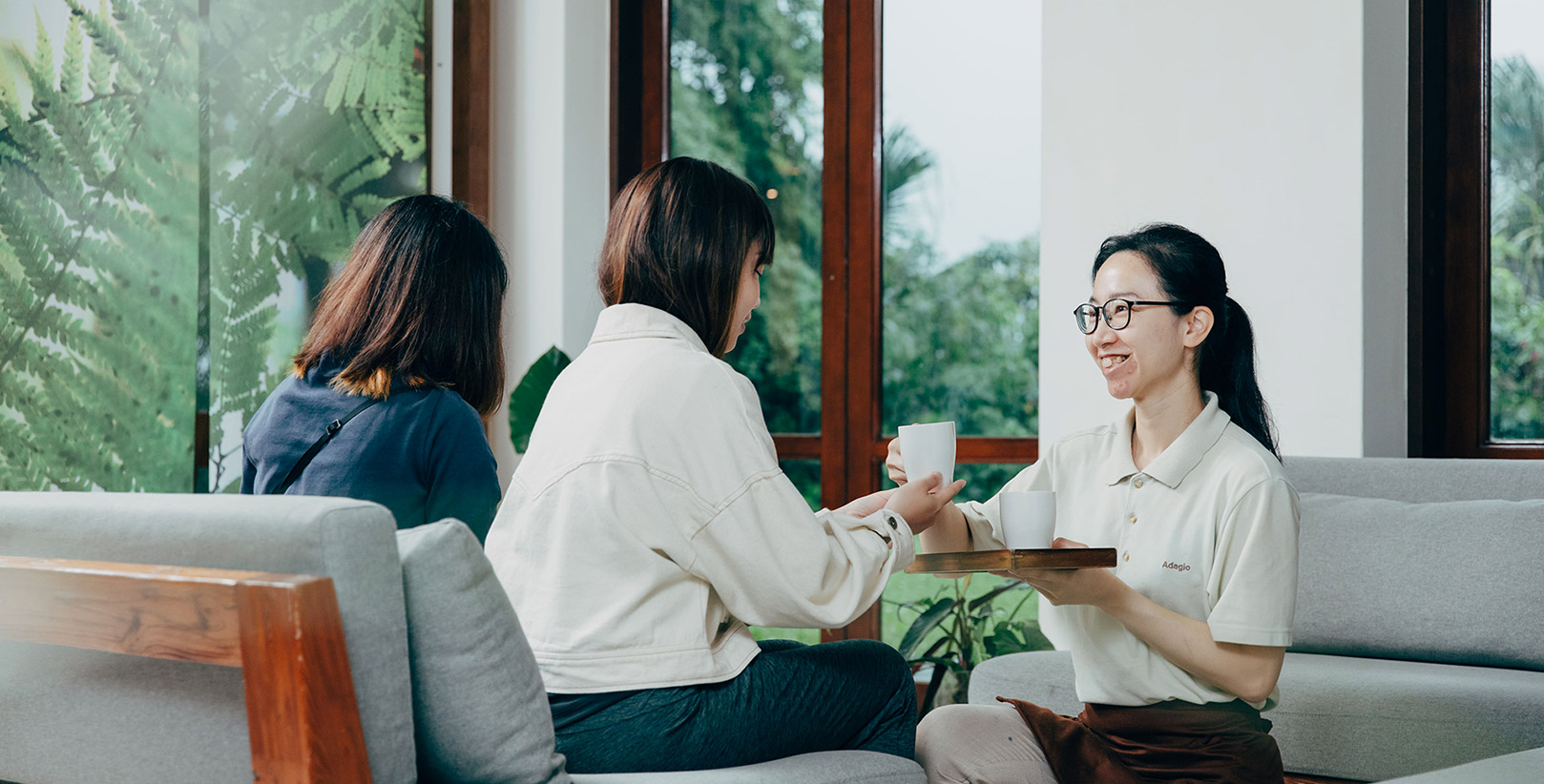 05 Warm hospitality
Our butler will kindly serve you tea
and pick up your luggage to release your stress.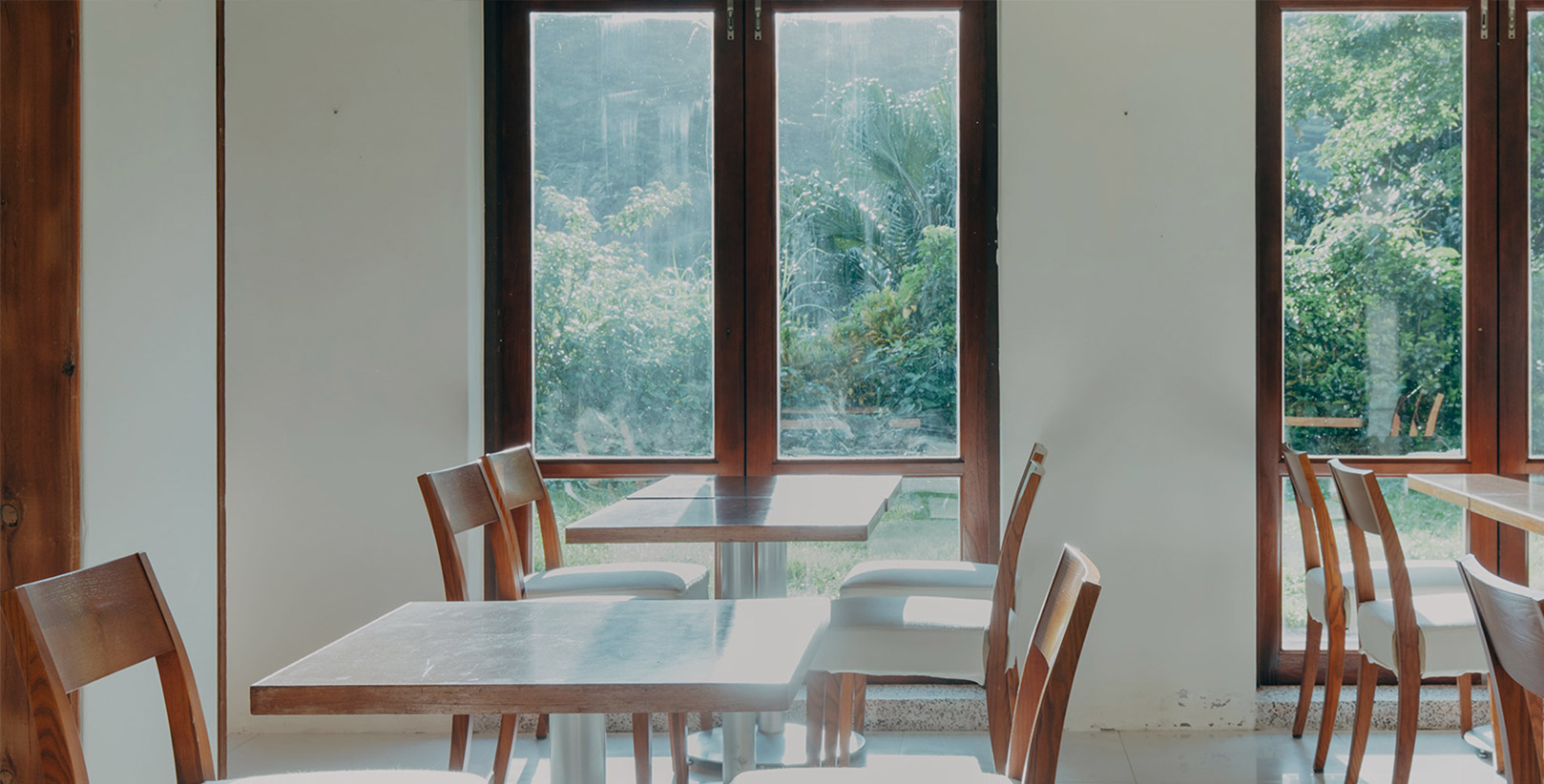 06 Restaurant
The wood-based restaurant is filled with freshness of nature.
Guests can enjoy its different type of tranquility either in the morning or at night.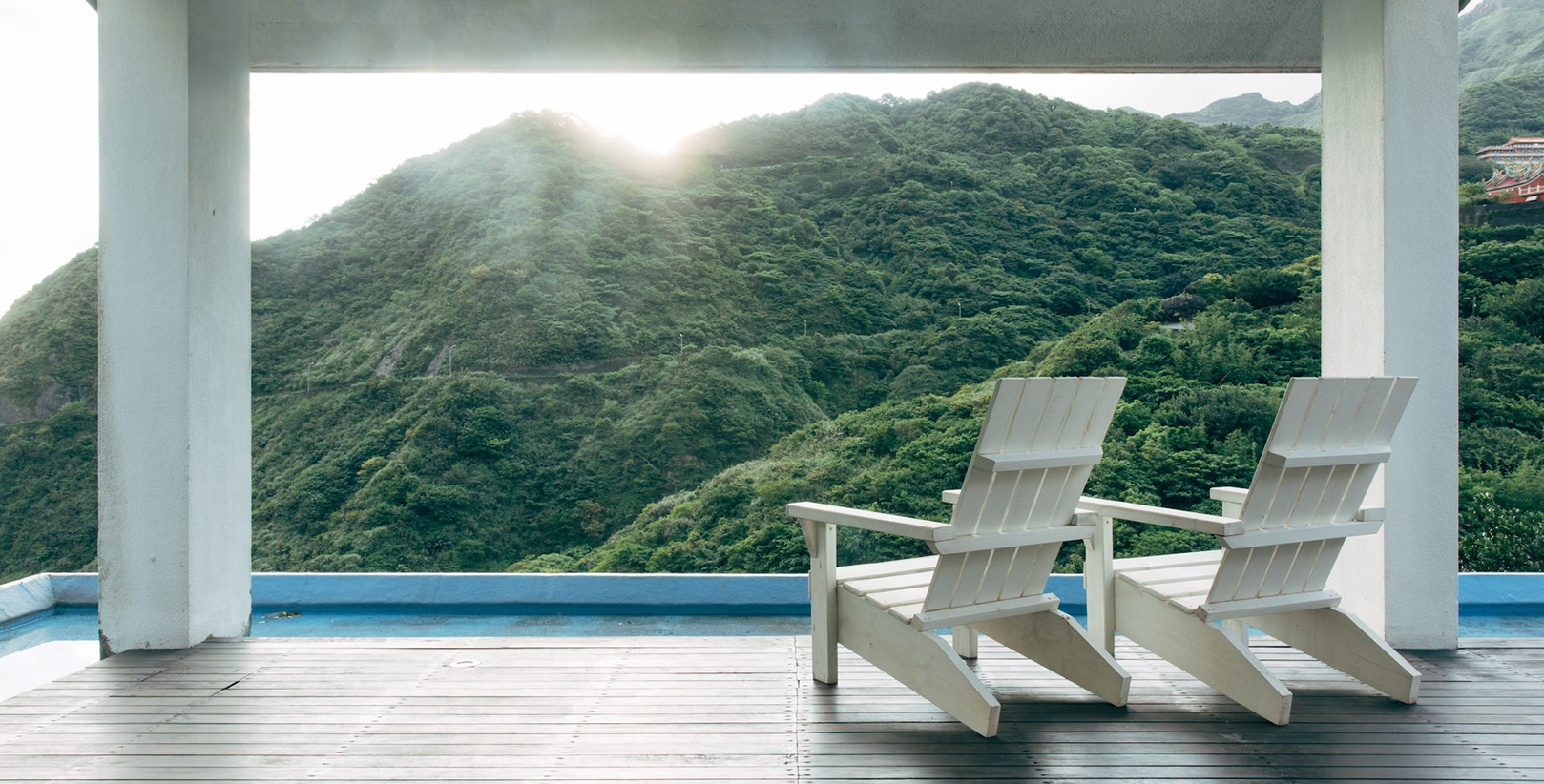 07 Terrace
Feel the slowness in the seasonal views from the terrace on the top floor.